Mixtape Cover Artist Spotlight – Mixtapecoverking.com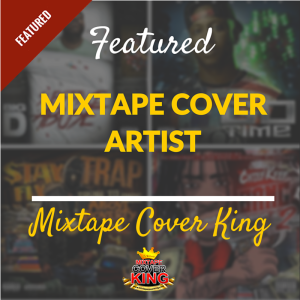 At Mixtape Cover King they specialise in artist branding and creating professional attention grabbing mixtape graphics. All for an independent and major artist. Mixtape Cover King also works directly with clients step by step to make sure they bring their clients vision to life.
MCK understands that the music niche is very competitive and he will go above and beyond for his clients. This way he makes sure all of his designs demand attention and represent your brand and label the right way. 
In 2014 I reached out to Mixtape Cover King to help me with My Greed I$ Good beat tape. I was very happy with the design he created for my project.
He also made small changes, tweaks that I needed and delivered my artwork in very quick an timely fashion.
Here is a list of some of the services Mixtape Cover King offer for his clients. Mixtape Cover Design, Logo design, Itunes Artwork, flyer design, web design, and more. Looking at his work as displayed below you will be amazing by the level detail this mixtape cover artist puts into his craft.

So any music related mixtape graphics you need Mixtape Cover King will make sure that your project is carried out in a very professional manner.
There are many mixtape sites online where you can upload your mixtape too. Many of which can be slow and cluttered. It is up to you to stand out. Having the right cover over your mixtape will make you stand out against the rest.
You have remembered that when you are placing your mixtape on blogs and mixtape upload sites that you are competing with the professional artists too. If you spend all your time writing songs, buying rap beats, music promotion and going to the studio make sure that you get the right packaging to showcase your efforts.
Hip Hop is one of the most image-conscious music genres out there. You have little time or space on other websites to grab the attention of your new audience. It should be a given that your album art is at a high level to make sure that people will take your music seriously and give it the time it deserves.
Mixtapecoverking.com has very affordable prices and have a 24 to 48hr turnaround time on all his design jobs. Check out some of his work before and after work below. If you need any custom graphics you can reach him at any of these contact links.
Mixtape Cover King Art Work Portfolio