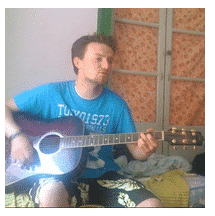 Disclaimer: Some of The links on my site are referral links , at now extra cost to you I will earn a small commission if you decide to purchase these products. Since I have used all of these products online for my own websites I have confidence in my recommendation based on my own experience with these companies. If you do go through my referral link thanks for your support.
Its a win win outcome as you get the reliability of my recommendation and I get a small percentage of the sale. This helps greatly as websites and generating content can be expensive to maintain.
It is important for you to know that I will ONLY promote a product that I truly believe will benefit the audience. I will never be bought by a company who's products are terrible and are not "fit for purpose" as it doesn't adhere to my business practices. I believe in ethical business practices, providing people with good information and full transparency when it comes to affiliate products. If the content on my site helped you in any way, I would kindly ask you to use my Referal links, when you next decide to purchase these products from my resource page or my blog posts. It doesn't cost you anything extra but helps my site out greatly!!

Thanks From Daniel Hartnett The Corporatethief Beats