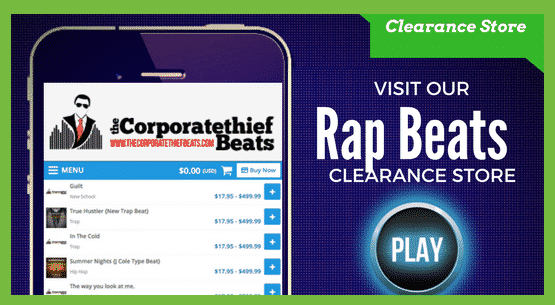 Beat Breakdown 6 Making a Kid Cudi Type Beat In Logic Pro X
Making your own Kid Cudi type beat may sound like a difficult task to most but today I will show you some ways to make this a fun and easy job. To start with who is Kid Cudi? He is a rapper, recording artist and actor who was born in the state of Ohio on 30th January 1984.
He had a passion for music since he was a child and hence dropped out of college to pursue his dream as a music artist. He began with a mixtape which was his first official full-length tape which was free of cost. This included a variety of genres from conventional Hip-Hop and alternative rock to jazz and soul. This grabbed attention from a large audience but not only that his biggest achievement was that it was brought to Kanye West's notice.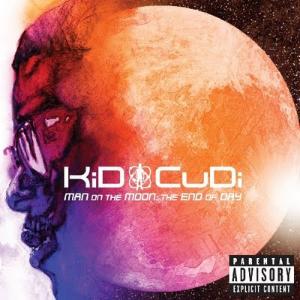 This was the start of his blossoming career and helped him gain increasing popularity thereafter. Some of his most famous works are waves, father stretches my hands, all of the lights, gorgeous and Lights. Coming back to our rap beat video tutorial which after completely following you will feel like you not that bad after all in making popular hip hop beats. So coming back to where we left, our video which tells you how to make a Kid Cudi Type beat is a very helpful guide.
It is based on the type of music Kid Cudi made back in the "Man on the Moon" types days. This again was one of his very popular beats and instrumentals, and was inspired by sounds of The Man On The Moon hence what you get to hear is very similar to that. This was Kid Cudi's debut studio album and was made immediately after his first mixtape.
This was actually an autobiographical track series of moody and dark material.
These included hip hop, drum beats and a lot more going on in just a matter of seconds, so fast you could probably not even keep track of all that was going on.
There were heavy scent based tracks in the whole beat. My biggest inspiration for this Kid Cudi type beat was Alive and The Cudder zone, but this was not the only one. A number of Kid Cudi's mixtapes had very similar rap beats to that of his albums. The Kid Cudi type beat that I created in the video is Called Zonin
The introduction is basically heavy sent and sounds very similar to that. First, the part of the video shows you how these sounds will look when they are played together and then further breaks each sound into smaller parts. Techniques were used mainly to make sure that good background noise was generated without acquiring too much space. The first sound used is a mirror image of what Kid Cudi uses, which although has a very lazy kind of effect to it. The background effects which are space, glittery type of effects are primarily used to give some business in the backdrop so that it doesn't have a simple kind off monotonous effect since Kid Cudi is known for his kind of music.
Creating a Kid Cudi type instrumental in logic pro
Most of the drums use came from a site called the Producer Choice Kits. The trap essentials hip hop drum kits and the industry standard kit are some of the kits that I use all the time. Most the time I save my favourite sounds to ultra beat in logic and keep those templates. Some when I make new hip hop beats I have that similar drum kit already pre-loaded ready to go. This is a productivity tip and keen time saver.

Throughout the tutorial, a couple of progression chords are used too frequently change the notes. There was a simple follow up sent after that which has phenomenal glittery effects, the type which would make you listen to the song again and again. Different sounds were brought in here after which were somewhat the same but had different melodies to them which included a very simple melody. The next step was to bring in a lot of strings which all played somewhat the same pattern and when played together they produced a very busy effect. A lot of Kid Cudi Type beats have a lot of space but a lot going on at the same time. It's hard to find the balance of being busy but still keeping a quietness to the hip hop instrumental.
Massive Synth Used Frequently The Making Of This Kid Cudi Style Beat Called Zonin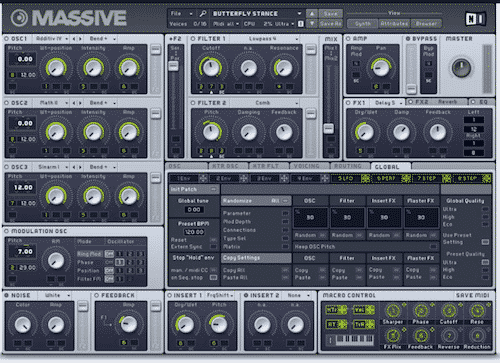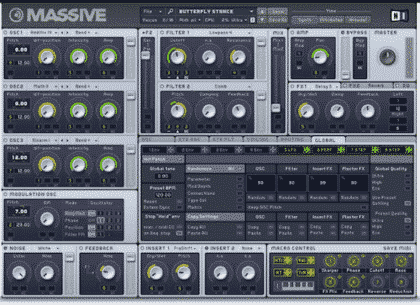 In the introduction, each sound was shining true In the latter part we brought in the base to give body to the whole tune since from the beginning it had a very light effect. The thumb base was particularly used which we did not use drastically but kept them simple. So much is done in making these tunes because Kid Cudi is known for making the little sound play a massive role. His tune was influenced by sounds from the moon hence we bought in drum beats.
The metallic feel sounded very boring alone so a brief snare was brought in. Most of the music used were little tiny effects. We played them all together jointly in order to add more effects, more body than just the drum sound which was the most prominent one up till now. A little padding was used to give a special flavour to the song and make it sound very different. The sounds used above create a variation in the song. The increments added sounded very lazy hence the velocities were accentuated for example the snare crash and snare crash delay which gets a bit louder. High hats were added to give it fluidity and lazy drums.
The beat is heavily synth-based. So synth 1 my favourite synth was used a lot with massive

There is nothing complicated as such in the whole process of making this Kid Cudi type beat. Before the chords came in we brought the strong instruments and put the bass line outwards. The chorus was driven by the main melody. All this works in a specified order where there is intro then the verse then the chorus than the verse and then the pre-chorus. We bridged the song a little where the song moved around the patterns. Then we took out the drum patterns and let all the synths shine true in this rap instrumental, and let them play without the bass.

Some of the techniques we used were that we heavily EQ all the sounds and use parallel compression to brief up the baseline and the kicks. The kick had a very good sound with the compression and a natural drummer like the beat. We hope that you watched the whole video and found it very useful. We will be uploading more rap beat video tutorials of the same sort with more videos like this Kid Cudi type beat. So do keep tuned. For more details watch our video:  Click here to list to my Drake and Future type beat tutorial.