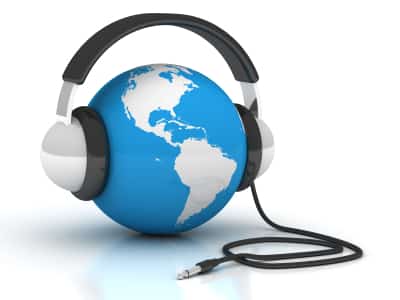 >
 In This Episode : 
Podcast:  Download This Episode 004 MMP
– I discuss the importance of having your own music website. When you are promoting your mixtapes, albums, singles and videos, it is vital to your success that you have a home base. Using your website as a social hub for your fans to connect.
– The dangers of relying on websites that you don't own. Datpiff.com. Hotnewhiphop.com, Facebook.com and the decline of the Facebook page reach
– Overcoming fears about the unknown, website coding, cost, time and how and why I overcame my fears of starting a website and the benefits my site has made for me when I have promoted my mixtapes and beats online. 
– Link to my Start a WordPress website in 15 minutes 
– From becoming a just a hobbyist rapper to a professional artist
– The power of having a blog when promoting your mixtapes. Idea's what to blog about. 
– How blogging can help you find new fans. How to use a blog post as social fodder to bring people to listen to your music. 
– Building a connection with fans.  
– Using your website to build a Fan email list 
– Selling your own music and merchandise. 
– A mobile responsive website, most fans are listening to music via mobile phones, so your website must be mobile ready.
This audio blog is all about the importance of having a website. It explains why you should have a website while promoting your music, brand and image. If you rely on social networking sites, there are a lot of music artists who have the same goals as yours. The competition to get the attention of your target audience is pretty tough. Whereas if you have your website, it acts as your virtual real estate.
Having A Website Is Practical And Cheap
Setting up a website is affordable aside from the fact that it is all yours. You have the ultimate control over your website. With your site, you can design your own specifications. It keeps the focus on you – the artist. On the other hand, if you just rely on sites that allow you to create, listen to and share music, chances are, they are dominated by some specific artists. It would be hard on your part to get the attention of the audience if you need to compete with those artists in terms of exposure and fame.
You Can Create A Blog And Bring People To Your Site
When you send people from social networking sites such as Twitter and Facebook to your website, you can keep the focus on you when you want them to listen to your music or know more about you.
The beauty of having a website is that you can copy and paste codes into your site. With this, you can link your SoundCloud, WordPress and social networking accounts to your website. If you just rely on other sites to promote your music or brand, it is like renting a piece of land and building a house on it. This means it is not wise to build a house on a piece of rented land.
Monetize Your Site By Selling Merchandise
On your site, you can sell merchandise such as T-shirts and other items. Also, you can create a fan email list. With this, you can build a connection with your fans. You can also do what artists nowadays usually do when they have an upcoming series of concerts. This means you can sell tickets on your site. With your website, you can write about the latest producer you have worked with or the recent show you did. These are just a few of the great stuff to write and publish on your website. You will stay connected with your followers or readers if you do this every week.
Opt For A Mobile-Optimized Site
One of the most significant things you need to remember is to opt for a mobile responsive theme when setting up your website. This way, people can navigate through your site even if they are just using their mobile phone. Keep in mind that a lot of people today use their mobile phone when it comes to browsing various sites online. You need to make sure that your site is mobile-friendly.
Why should you have a website when promoting your brand online? Do you need to go beyond your social media pages? With your website, it is in retrospect your property. It is extremely cheap and easy to set-up and manages your website. WordPress is one of the tools that can be used to develop your website. As it is, no coding is required.
Moreover, free resources like YouTube can be very helpful in enabling you to develop yourself. With your website, you are sure to develop your brand. By ensuring that your vocal keeps playing on the site, a website is certainly one of the surest ways to connect with your fans. Through the website, also, you have the chance to sell merchandise such as T-shirts and tickets. Most of the sites available could change any moment, the only way to build immunity to such changes is to create your site. In addition, your fans can easily trace you on your site as compared to sites such as roc battle.