Talking About The Budget – The Power Of A Mixtape Plan
DOWNLOAD THIS PODCAST MP3 :| Download MP3
SUBSCRIBE TO THE MIXTAPE MARKETING PODCAST
The first thing to do is think of your budget, how much you can afford and how much you have. Always plan on what specific areas you want to spend it on. For instance, if you have a $500 budget. Having a good plan can make it much easier for you to launch a mixtape online. 
With this budget, do not overspend on a particular area and neglect other areas of your whole marketing plan. Always have a budget plan. Allow a particular amount for mixing, mixtape cover, rap beats, and promotion.
You have the freedom to divide your budget and allot a specific amount for every significant area. You may visit mixtape cover sites and get the best one or hire audio engineers for the mixing tasks.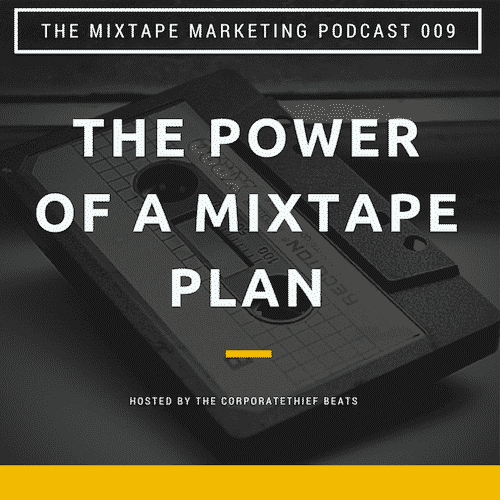 The bottom line is to break down your budget and determine how much you need to spend on promotion, mixing mixtape cover and beats.The important thing to remember is to have a budget for your marketing plan. I get asked from time to time how to launch a mixtape or how to release a mixtape on a budget or when you haven't got a lot of cash in the first place. 
If you don't have a budget one, how about setting up an Indiegogo campaign to have your mixtape funded by friends, family, and followers? I created an article and a tutorial on crowdfunding sites before so rather than me just repeating myself again you can check out that article here -> How to fund a mixtape or album?
You have to be creative in order to generate cash. Be a content writer for rap blogs and offer mixtape reviews or album reviews., be an affiliate for other sites, or sell old stuff on eBay.
These choices seem endless. When you have a proper budget, you can start creating a good product that you are proud of and that you will be confident in promoting. This is the true power of the mixtape plan. Being ready and haven't the goal and achieving your targets.

Write The Hook For The Beat Yourself
You can hire professional singers who can sing the hook for you. Check out different sites where you can find people who can do it for you.
The point is to find people you can collaborate with. However, the best thing to do is to write the hook in order to avoid issues in terms of ownership.
Pick The Best Songs For Your Mixtape And Aim For A Good Production
Another thing to remember is to pick about 8 to 10 songs to be put in your mixtape. As much as possible, only pick the best songs.
On the other hand, have a good microphone in order to come up with a great product. Creating a professional mixtape cover is another important task you need to do.
It is not good to produce great songs or album with a low-quality mixtape cover. Make sure to have a good budget set aside for graphics. One person I recommend is The Mixtape Cover King 
Promotional Tools
SHARE THIS PODCAST AND GET A LIST OF TOOLS & RESOURCES I USE TO PROMOTE MY MUSIC.
You need to have a YouTube channel because it is one of the best marketing tools online. You can upload videos to YouTube, post them on your rap blog and share them on social networking sites. You may also use Instagram as a brand management tool.
If you continuously produce content about your product or music, you get people to follow you and help you share your music. However, always send people to your own website. If you haven't set up a website yet here is my video tutorial on how to set up a site in 15 minutes.

So obviously, you need to have your own site. The focus should be on you and always build rapport with your audience. Give free tickets to particular people and think of clever ways to get the attention of your target audience.
Meanwhile, contact as many hip hop blog sites as you can. You can get my list of 700+ rap blogs here. But be sure to make ample research on every blog you come across with. You may also hire someone to do it for you. On the other hand, opt for Facebook marketing in order to get people to check out your mixtape.