Are you looking for free trap beats for your mixtapes albums and singles? Here at The Corporatethief Beats, we understand that most artists don't want to risk any capital on songs that don't work.

When you start, you want to get a feel for the producer that is making these trap instrumentals. To see if they have a sound that suits your style?

When new hip hop artists come to my site I like to provide them with some free untagged trap beats so that they can audition our sound. This gives the artists time to develop a song to my instrumentals with having the pressure to recuperate the cost of the lease license.

The following 5 free trap beats download which are free to use without tags with a basic commercial lease license. 5 High-Quality MP3 Download and you can get up to 5,000 Streams with Basic License. Yes, you can still distribute your music on major online retailers like iTunes, Amazon and Spotify.

Only my newsletter subscribers can download the free trap beats. So in order to access this content, you will need to subscribe to our newsletter using the signup form below.

As an Extra Bonus, we have added our Music Marketing Blue Print 2.0 eBook and our Music Marketing Tools Cheat Sheet.
Free Trap Beat - Hollywood Fool - BPM 140


The Hollywood Fool beat is inspired by The Migos. Quavo makes most of the beats for the Migos. His beats have a lot of open space for a rapper to shine.
Here in this beat, I tried to create which has little more diversity with the structure but still carries that open space for a rapper work with.
I think the beat has more of a Metro Boomin meets The Migos sound as the 808's and the drums change up in various sections while the main instrumentation is very basic and doesn't over dominate the instrumental.
Alotta Class - Trap Instrumental Download BPM 170
I am a big fan of Rae Sremmurd, even though they fall into the same category of a modern trap music , I can still hear the subtle difference that makes them much more creative an unique compared to that of generic trap music.
That's what I tried to create here with the Lotta Class trap beat.
I have a very busy string section riff in the background while the pad sounds act like effects which keep the instrumental open, but removes the emptiness.
The 808 and the drums are really fast so this is a beat which is for a rapper that really wants to rap fast in specific sections of the beat. The snare rolls and high hast are extremely busy which help create the energy behind the beat.
The Gift - Download This Dark Trap Beat BPM 120
I love making beats like this. Dark trap beats have so much more of a mood and emotion. I think that the key to making popular trap music is to find very weird unique sounds.
Once you have that unique sound you build the whole trap beat around it.
That's why trap producers like manipulation samples, like pitching vocal chops, and reversing melodies or half timing melodies.
The main synth sound here is very eerie without piercing the vocals of the artist.
There slight pockets between the riff for a rapper to spit some bars, while vocal chops and the one-shots make the trap beat busier than it actually is.
What You Know - Free Migos X Cardi B Type Trap Beat BPM 85

Trap rappers are going to love this beat as it has a very fast sound drum pattern but the BPM is only at 85 which allow rappers to have slower verse but still have that club tumping 808 drum patter to rally the club.
I tried to create a trap beat similar to what Nicki Minaj and the Migos would rap over.

The flute sound has become increasingly popular within the construction of trap beats. This is some that the Migos, Sonny Digital and Metro Boomin popularised.
So the whole beat is carried by this simple but infectious flute melody, while backed buy busy sounding trap drums.
Turn Up - Free Fast Trap Type Beat BPM 150
Again here we are going for that Migos trap beat sound, something similar to that of the "Bigger Than You Instrumental".
The 808 has a simple pattern but really catches the ears of the listener by the basic instrumentation has an ethnic sound.
This ethnic riff is the same riff played throughout the track but played by different instruments to create a unique sound.


OTHER SIMILAR TRAP BEATS FOUND HERE AT THE CORPORATETHIEF BEATS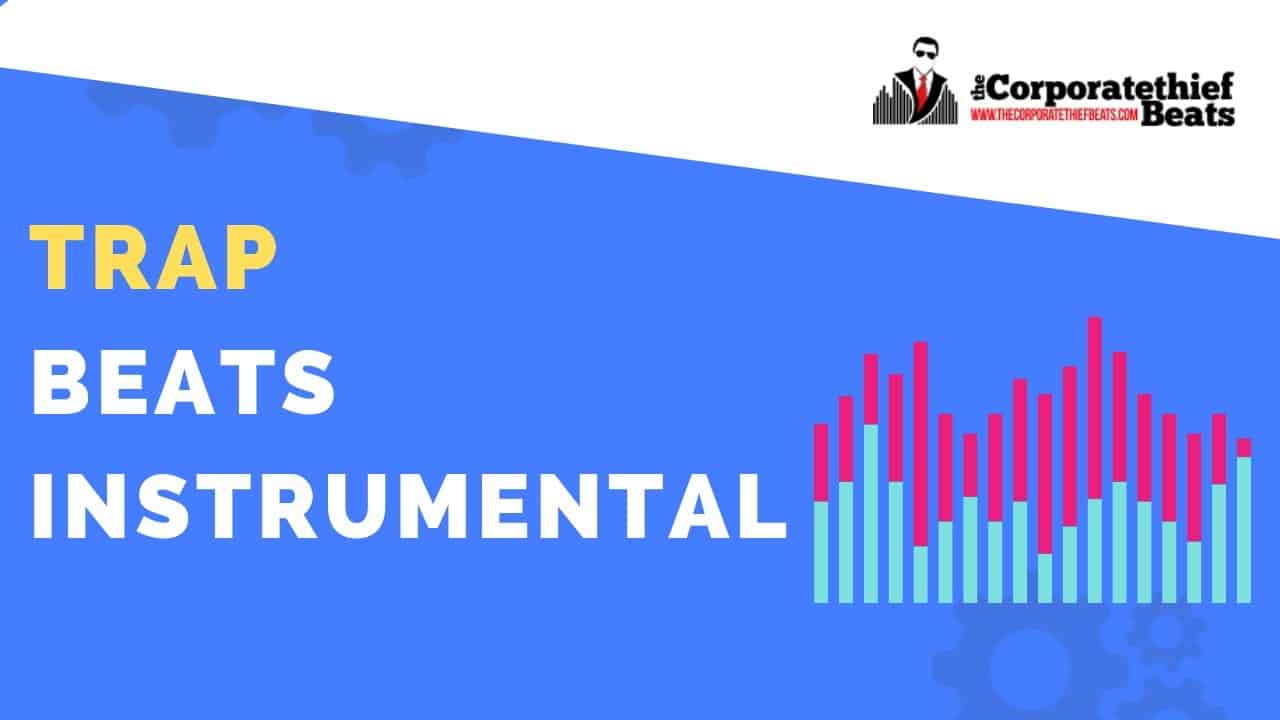 Common FAQ

How Can I Download Free Trap Beats?


Click The PINK Download button under the beat videos above and subscribe to our newsletter above via email.
Here you will be taken to the download access page where the free trap beats and the cheat sheets are located.

Alternatively, you can use the green download icon on the beat player.

Are These Trap Instrumentals Untagged?


Yes, the 5 trap instrumentals are untagged and come with basic commercial lease rights.
The other downloads from the beat player are demo downloads and are tagged beats which are for audition purposes only.



What Lease Rights Do I Get With These Free Beats?




Can I Sell My Song On iTunes Using These 5 Free Trap Beats?


Purchase Trap Beats From Our Beat Store
LEASE RIGHTS & BEAT TERMS AND CONDITIONS
POPULAR TRAP BEAT PLAYLIST