Kendrick Lamar Breaks Down


How He Wrote "King Kunta"

Most of us know Kendrick Lamar as a sophisticated writer. The songs he writes are never as straightforward as they sound. He however lays bare the whole story behind writing his latest single, "King Kunta" which features in his "To Pimp the Butterfly" album and how Kendrick lamar wrote king kunta.. The interview is published by NME's song stories.
King Kunta is based on a series called "Roots: The Saga of an American Family" that he has liked since he was a small child. The song is named after Kunta Kinte, the protagonist of the series.Kendrick Lamar explains how the life of Kunta Kinte is similar to his struggles in the music industry.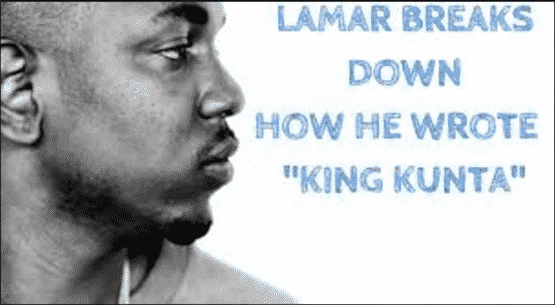 Indeed, life has not been a bed of roses for Kendrick Lamar, as he explains. His life has been full of vicissitudes that are sandwiched between few instances of happiness and joy that have been few and far between. However, he says that he believes that life is all about believing in yourself and being firm on what you stand for no matter what barriers you have to break to get to wherever you want to go.
He gets this inspiration from Kunta Kinte, whose life was full of struggles and perseverance. At one point, he actually had his right foot cut off to prevent him from trying to escape. To this, Kendrick replies by saying that no matter what axe or sword is brought on the way, it will never cut the legs that drive his music and determination to meet his goals in life.
From what he says, it is clear that Kendrick appreciates hard work and determination. Precisely, Kunta Kinte wanted to escape from slavery so badly that he even ended up losing his right foot. This determination has earned him the status of a king in Kendrick's song. Kendrick is very jovial as he explains his success story. He actually looks happy and satisfied as if it has revealed to him the direct way to Paradise, at least in the music industry.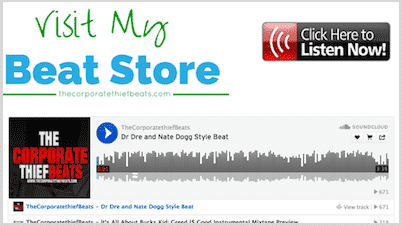 His ability to stand firm and work hard has brought a lot of comfort to him. He pays homage to James Brown and other hip hop artists in Compton such as Rappers Mausberg and Suga Free. He agrees that research on their artistic works unearths a lot of important information on how one moves from one level to the other until the crown is finally won.
Kendrick also makes a reference to cocaine in verse 1 when he talks about yams. He is obviously not happy with drug trafficking. Apart from drugs, he talks about other issues in the society. He draws the contrast between the rich and the poor in the society. He also discusses black oppression in the song and says that difficulties will not dissuade him from saying the truth. The truth is what has set him free.
Whenever you try to work hard to achieve your dreams, other people frustrate you. Kendrick feels like other musicians, especially in the hip-hop scene want to frustrate him, just like Kunta Kinte is frustrated by his masters. Specifically, Kendrick has not released a new album in the last two years. Other musicians seem to have dethroned him, but he comes back in a stronger way in this song. He has grown from a humble beginning to what he is today, and given that his life in the music industry has not been easy, his efforts deserve plaudits.
As Kendrick explains how he wrote his song, it actually plays in the background and it is clear that it was filmed in Compton, California. It's clear graphics and well-balanced video and audio blend well with the precise descriptions by Kendrick as NME representative interviews him.
All in all, Kendrick is not like other artists who hire ghost writers to write songs for them. He is a wonderful lyrist who is able to use music to inform and transform his audience. He writes his own lines and perhaps that is why there is always a lot to learn from his music. He is however very humble and he is not just in the music business to get money. He does music because he loves it. He wants to make the world a better place to live in by doing what he excels in.
Here are some additional posts on rapping techniques.
How To Rap Fast – Tips And Techniques
How To Rap Better – Rapping Techniques
Mixtape Marketing Podcast 15: Interview With Pat Parra
King Kunta Orginal Sample Mausberg DJ Quik Get Naked