Download This Podcast Episode MP3
Subscribe To The Podcast Here 
Starting With A Good Mixtape Cover
You've recorded great songs because you want to produce a good mixtape. Now in order to complete the whole process of creating a quality mixtape, it is always best to create a good mixtape cover. It's the first thing people see that would convince them to buy your album.
It will serve as an enticing packaging for your mixtape. It is there important to have a particular budget for your mixtape cover. Chances are, people will be curious to check out your mixtape because of your attractive or meaningful mixtape cover. Since it is your brand or image, you have to spend time and money on your mixtape.
My List of Links To Useful Resources Mentioned In The Podcast: Share to view these resources :
What It Takes To Come Up With A Good Mixtape Cover
Create a mixtape that will stand out among the rest by making an impressive mixtape cover. Hire someone to create a mixtape cover if you don't know how to do it yourself. There are a lot of professional graphic mixtape designers you can find online at an affordable cost.
Whether you hire someone or do it yourself, a mixtape cover should be given extra time and effort. Remember that your mixtape cover is a reflection of you. It says something about you, so your mixtape cover must be meaningful.
Another thing you can do is allow your fans to help you pick the right mixtape cover for your mixtape, specifically if you have a couple of designs to choose from. Send them through emails or post them on social media sites. This way, your fans will feel that you are giving their opinion utmost importance. It is also a great way of building rapport with them.
Creating an impressive mixtape cover is a must. If your mixtape cover is of low quality or has a poor concept, you are making yourself a laughing stock to those who follow you. Needless to say, never hesitate to spend money on your album cover specifically if you can afford it.
If you hire a professional graphic designer, you can find someone who can create a high-quality mixtape cover for about $50 to $100. If you are lucky enough, you can find a professional designer who creates a good cover for your mixtape for $25 to $40. If you don't have enough budget for your mixtape cover, you can sell items on eBay, Be a roadie for another artist, sell album review to rap blogs, sell verse and hooks to other artist's, write articles for different sites, etc. The main point is to have a good budget for your mixtape cover.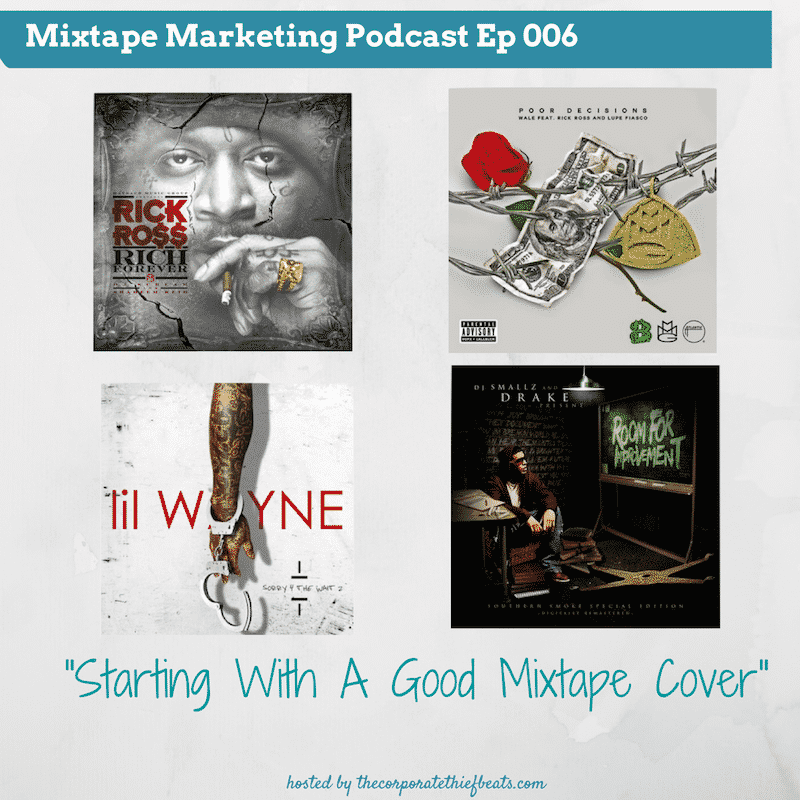 A Good Mixtape Cover Will Benefit You
If you want people to take you seriously, you need to have a good mixtape cover. Keep in mind that there are a lot of talented rappers or singers out there. If you are not serious about creating an impressive mixtape cover, people may start to think that you are just a music enthusiast or hobbyist.
They may not be interested in checking out your mixtape since they see you as an amateur. But with a good mixtape cover, chances are, people will think of you as a professional rapper or singer. A meaningful, professionally-designed cover shows how serious you are toward your music.